Trial Background
A trial conducted by the University of California Davis in conjunction with Anpario was undertaken to determine the effect of omega-3 fatty acids EPA and DHA on high-yielding dairy cow fertility and milk quality.
300 multiparous, lactating dairy cows, producing more than 50kg milk/cow/day, were assigned to one of two dietary treatments. This was either a control diet, consisting of a basal TMR, or the same base diet supplemented with Optomega® Plus at 160g/head/day.
The cows were artificially inseminated following a double-OvSynch programme for 1st service and, if unsuccessful, a single-OvSync programme for 2nd service.

Trial Results
"The cows were from a high performing dairy herd with conception rates above 50% to 1st service, therefore we did not expect to see a substantial improvement here", states Mr Wilde.
"However, the supplementation of TMR with omega-3 fatty acids EPA and DHA increased conception to 2nd service by almost 10% which is a fantastic result" (Figure 2).
The trial also demonstrated an 18% increase in the 'relative risk' of a cow becoming pregnant.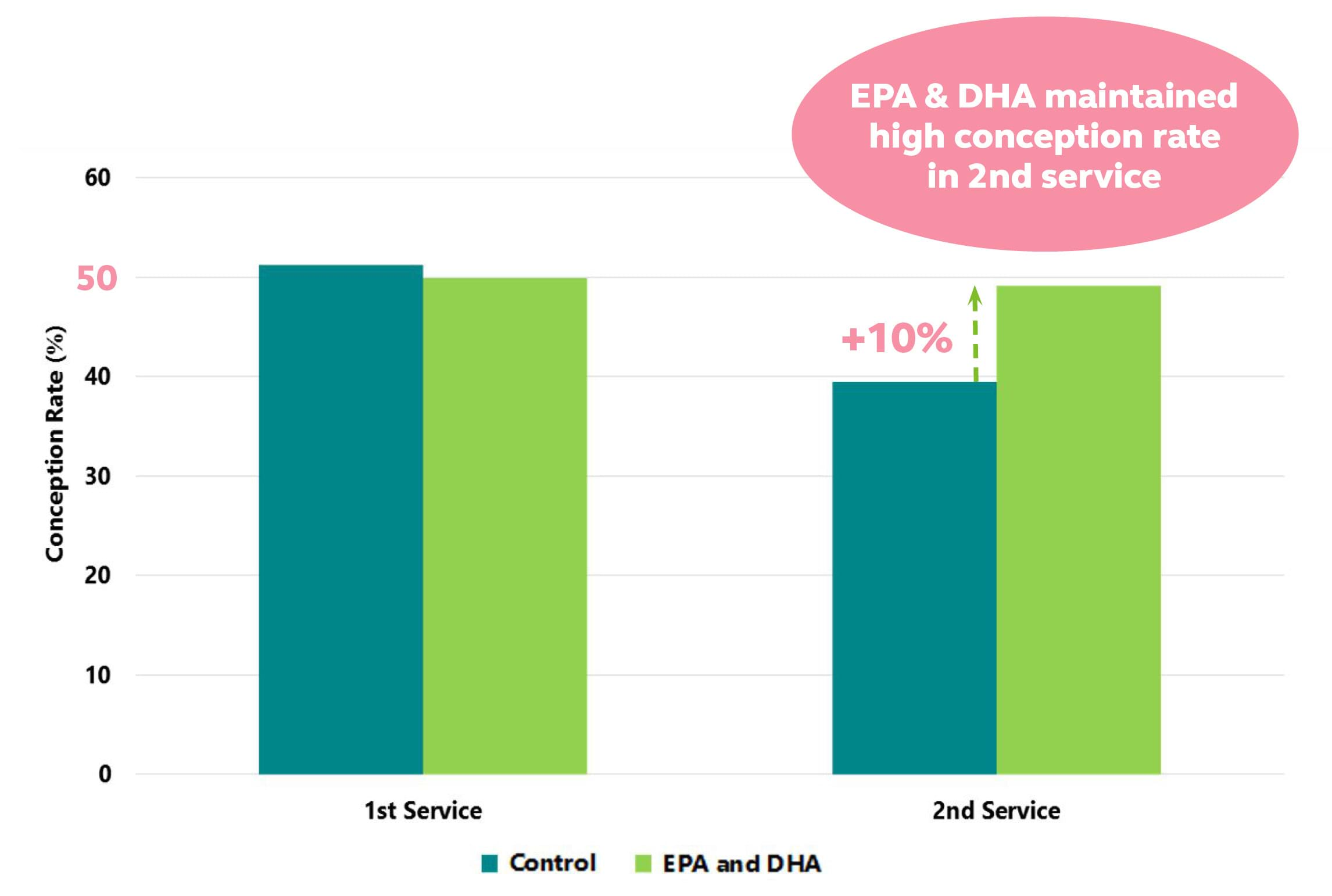 Figure 2. The effect of EPA and DHA on conception rates of a high-yielding dairy cow (Robinson et al., 2018).

The fatty acid composition of the milk from these high yielding cows was also assessed, to determine the benefits that dietary supplementation with omega-3 fatty acids EPA and DHA offered.
"An increased beneficial fatty acid composition in the milk was achieved, whilst the proportion of saturated fats in comparison to unsaturated fats was reduced" conveys Mr Wilde.
The overall "Health Promoting Index" of the milk was also improved when considering human consumption (Table 1.)

Table 1. The effect of EPA and DHA on key components of the milk fatty acid profile.